Completion of Campbell Primary School modernisation project
The new learning communities at Campbell Primary School were completed at the start of term 2, 2022.
Students and teachers are enjoying their new facilities. We look forward to welcoming families and visitors to our new facilities as the term progresses.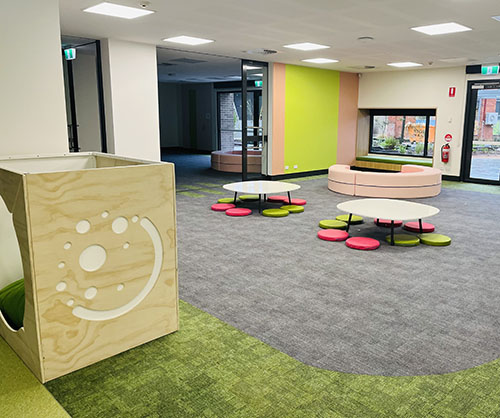 Student, staff and community safety is a priority. Relocation of the existing transportable building units will occur during the June -July 2022 school holiday period, to consider safety and minimising disruption to teaching and learning.
Additional landscape works will be delivered in place of the transportable building units once these units are removed.
Background
In the 2018-2019 budget, the ACT Government announced it will invest $18.8 million for the modernisation of Campbell Primary School.
This would deliver learning spaces to accommodate 450 kindergarten to Year 6 students, landscaping, and ancillary works.
The modernisation of Campbell Primary School strengthens the ACT Government's commitment to improve school facilities and build state-of-the-art, sustainable educational facilities.
How can I ask a further question?
You can email your question(s) and comments to the Directorate.